Forty years of experience in the design and manufacture of automatic machinery. Our machines are used for processing liquids, creams and pastes and they guarantee impeccable products in terms of lustre, stability and conservation.
With over 4000 operational items, today we are highly specialised in the sector of cosmetic processing machinery, In 2017 we became part of Marchesini Group's beauty division.
The excellent quality of solutions offered to clients is the key driver of the growth and development enjoyed by the company, which proposes standardised stand-alone machines, but also turnkey solutions and products custom-built to client specifications.
Our processing solutions avail of a wide range of turbo-emulsifiers, melters, mixers used to mix emulsions with a liquid or creamy consistency for the skincare, make-up, supplements and healthcare markets.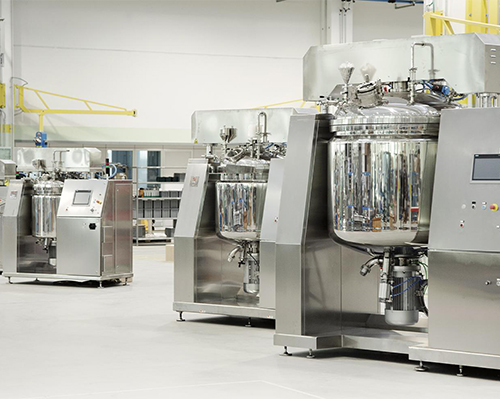 In conjunction with Marchesini Group, our dedicated after-sales service offers the best solutions, overcoming distances and communicating remotely with installed machines.
In order to satisfy customer requirements, we have focused on Industry 4.0 technologies, technological innovation and energy-saving solutions, without forgetting our commitment to the environment.